Media Relations / PR
Since Hype's inception, we've cultivated relationships with the press in a variety of media outlets. We have positioned the company as a resource to both press and clients in order to place compelling stories in a targeted fashion.
Social Media
Hype Social works with clients to strategically develop and implement an integrated social networking presence and brand-specific voice, with a hands-on approach (partnering with clients and/or managing their network), which allows them to stay relevant and generate a dialogue with the public.
Marketing
We assist clients with the creation and implementation of marketing materials, advising on collateral material, reels, web sites and more.
Special Events
We promote, organize and assist with putting that extra ounce of fun into any kind of special event.
Writing
Bios, company profiles, press releases, & articles. We craft prose that clearly and cleverly sends your message to its intended audience. Our staff is comprised of published writers who can translate ideas into action.
about us
Hype is a boutique communications agency that provides brand-strategic PR, Marketing and Social Media services to creative companies. We provide an extremely hands-on approach to client service and a collaborative philosophy that positions us as a preferred resource to members of the media. Dedicated to the entertainment industry as a community, Hype is committed to keen storytelling and promoting the creative process.
Special agents
Our carefully assembled and highly trained Special Agents are on a mission to provide brand-strategic communications services to creative companies, boost profiles and spread effective brand image worldwide.
Special Agent Jessie Nagel and the dynamic and talented Colleen developed the master plan to create Hype -- a sassy boutique communications agency with the name that says it all. Today, she and her cohorts enjoy the daily buzz and activity the Hype world offers including the chance to highlight the creative process and passion Hype's clients have in spades.
Jessie also co-founded HypeFest — the short subject film festival turned special events division of the company. A founding member of Women in Animation, Jessie was the editor for the organization's newsletter "Work in Progress" for nearly 10 years. She is a member of the West Coast Board of the AICP and Chair of the AICP National Care Committee. She also helped produce the indie 'zine "World Famous Crazy Wild" which had an admittedly small but loyal fan base and a random publishing schedule, is amateur ukulele player and occasional painter. She is kept on her toes by her daughter Sofia, age thirteen.
Special Agent Colleen O'Mara, a former magazine editor, devised the concept for Hype and opened the company with her good friend Jessie. Because of Colleen and Jessie's diverse interests, they built a client roster for Hype, which constantly challenges them and their energetic team. In addition to her work with Hype clients, Colleen enjoys her collaboration with an ever-expanding group of press contacts and her teammates at Hype - not to mention the pool of freelance talent that Hype relies upon including writers, photographers and designers.
A writer since the age of eight (when she won her first writing contest), Colleen has written and published articles and essays in a variety of publications. She is a Co-Founder of the Venice Media District. Beyond her co-directorship of Hype, Colleen writes short stories, poems and essays. In her rare free time, Colleen travels the U.S. and the world. Her favorite saying: "Will work to travel." She lives in beautiful and emerging Mar Vista, California, and has a house "in the country" in Ojai, California, which she shares with travelers from around the world via AirBnB.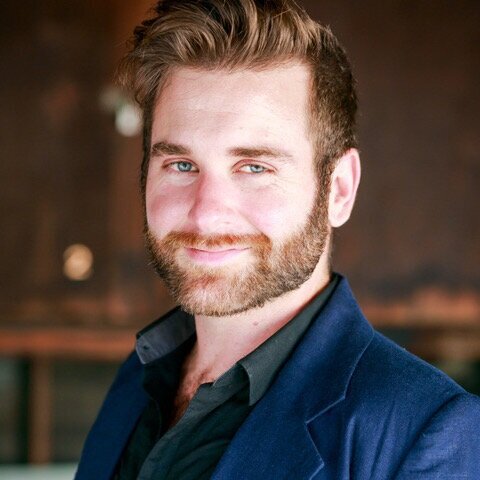 Hype Social lead Alex Lampsos developed Hype's social media division with Special Agents & Founders Colleen and Jessie. A social media and PR connoisseur, Alex launched his career at the prestigious Toronto International Film Festival in support of Industry Relations.
Since his move to Los Angeles, he has produced over 30 films and music videos resulting in 40+ festival selections and awards, most notably "Cherry Pop" currently on Netflix, with cast members from RuPaul's Drag Race, as well as a widespread tapestry of music videos for alumni from the show. Alex brings a wealth of expertise in social media management as a strategist that believes in the power of one's voice, whether it be an individual or multi-dimensional enterprise.
A writer at heart, Logan Stoodley joined Hype because he couldn't pass up the opportunity to work for a communications agency that would describe itself as "sassy." His impish delight from writing almost 100 tweets in a fictitious language for a social campaign are a testament to the joy he finds in the creative opportunities that arise from collaborations with Hype Social clients. In addition to social media, Logan's prior work in the entertainment industry has provided him with experience in development, production, and post-production.
Growing up, he would often declare "I'm going to make a movie about [blank]." Ultimately, Logan pursued a degree in film and foolishly moved to Los Angeles after graduating. Spurred on by the unyielding desire to create, when he isn't rewriting that same damned pilot script for the fifth time, you can find him freely offering his opinion on all things geek-culture on the podcast "Hashtag General," or you can read his incredibly brief film reviews at "50 Words or Less."
Brooke Forman is an LA based singer/songwriter originating from New York City. Her collaboration with Nicky Romero on their hit single "Heartbeat" was the #2 best dance record worldwide on the Beatport top 100 charts!
With the skillset she acquired doing social media for Armin Van Buuren's imprint record label, Armada Music, she applied what she learned to her own singing career and began doing extensive research. This led to successfully planning and executing her own music tour. Without having a booking agent or manager, Brooke booked an international tour with Ultra Music Festival, performing Mainstage at Miami's 20th Anniversary, Ultra Japan, Ultra Brazil, and the Singapore after party.
In addition to being a social media manager in the music industry, she has experience crafting social media for entertainment talent and real estate. Brooke is beyond thrilled to be among the newest members joining the team at Hype Social.
Northern California native Celeste Tauchar is an entrepreneur, musician, and self-described "Type A artist." The director of her own brand, Tauchar writes, records, and performs music under the alias "talker," and leads the creative direction and marketing of the project. Along with her own music, she tours as a keyboardist, guitarist, and vocalist for other artists and has performed music internationally at notable venues and festivals.
When she's not working on her own creative endeavors, Tauchar consults other creatives and artists for their own branding, marketing, and social media strategies. Due to her experience marketing and branding her own personal passion projects, she feels invested in each social media client she takes on, and brings that personal investment to Hype Social.
If she's not working on music or social media marketing projects, you'll find Tauchar hiking, traveling, or going to see the Jonas Brothers on their reunion tour.